You find difficult to explore Pokemon Ash Gray and complete all of its secrets, don't you? Don't worry about it. We provides Pokemon Ash Gray Walkthrough to help you solve your problems.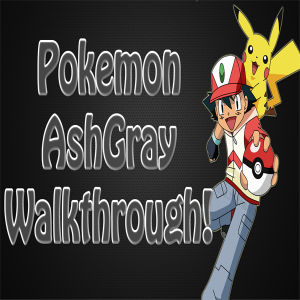 The walkthrough is showed as videos and divided into 21 parts like Anime Episodes. The author of them is Hardyt3kyoyo. Your adventure is started from Pallet Town. Pikachu is your fellow traveler. Say Goodbye to your Mom!!!
Controls on VBA Emulator
Z – Interact/Talk/Proceed
X – Cancel/Say No
A – Help Key
S – Help Key
Face/Move Up – Up Arrow
Face/Move Down – Down Arrow
Face/Move Left – Left Arrow
Face/Move Right – Right Arrow
Backspace – Select
Enter – Start Menu
Space Bar – Fast Forward
Capture – F12
You should
read the introductions and view screenshots
of this game before play it. Let's enjoy your amazing trip!!!
Part 1: So Many Spearows!!

Part 2: Shockin' Rocks

Part 3: Lazy Gym Leaders

Part 4: Socks and Cats

Part 5: I Have Crabs

Part 6: Lost My Balls

Part 7: Bring Me Butterbabies

Part 8: Sabrina Is A Troll


Part 9: A Gloomy Troll
Part 10: Disobedient Monkey

Part 11: Where's My Bike!

Part 12: Just Alot of Stuff

Part 13: CHARIZARD!!!

Part 14: Magneton is a Beast

Part 15: Charizard vs. Magmar

Part 16: Too Many CAVES!!!!

Part 17: Slow….Poke!!!

Part 18: MewTwo Strikes Back!!

Part 19: Giant Pokemon :O

Part 20: Trollfessor Oak

Part 21: Grand Finale!

New parts will be updated soon if there are new versions of Pokemon Ash Gray. The questions and problems are solved at here.