This page is a collection of the questions and answers which fans ask frequently about Pokemon Ash Gray. We collected questions from our contact form, forums which were appeared multiple times then we gave the answers. Some of the important informations we posted to the welcome home but some will be written to this page.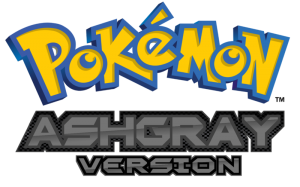 Q: How can I play Pokemon Ash Gray on iPhone or Android?
A: On iPhone, you can use gba4ios to play. And on Android, I highly recommend you to use My Boy!. Both of them are not free but they are really good emulators.

Q: Why doesn't Pikachu follow me like I played Pokemon Yellow Version?
A: It is related to the use of Assembly (ASM) and creating unique routines. The creator couldn't use them so he couldn't make Pikachu follow you.
Q: Why does my screen turn into red color when I go outside the houses?
A: What you see is the day-night system by Interdpth & ZodiacDaGreat. It belongs to the hour system.
Q: I can't beat Sabrina. Can you tell me how to beat her and which Pokemon I should use?
A: Kadabra is really so strong – that is clearly the author's intention. To win the battle, you should level up Pikachu then use Thunder Wave to paralyze Kadabra's Pokemon. You should also own Bulbasaur and use leach seed move on the next turn. Don't forget to use Potions to recover health points of your Pokemon.
Q: Where should I go to continue the game after beating Misty?
A: You can follow this direction: Head to the north and have a battle with AJ and the Giselle at the Tech. Next, go to the South and then directly west. You will see the hidden open route to the Hidden Village. Now you can continue to explore your trip.
Q: Jigglypuff has a problem. What can I do to help it?
A: This is a mini mission for you. After finishing the Parasect event, you need to talk to the old lady in the Medicine store. You have to buy a new item Berry Juice and give it to Jigglypuff.

Q: How can I make Charmeleon obey me?
A: The reason Charmeleon didn't obey you is that it thought you are not a good trainer. You should complete the mission called "Charizard Chills" event to make it respect you.
Q: When does the Pokemon League start?
A: Don't worry if you see the man at the gate announces that it still hasn't started yet. To pass this gate, you have to finish all the events at Mr. Hideaway, including the Giant Onix and Pokémopolis. Go to Prof. Oak's lab and talk to him. You will be told that the Pokemon League is ready to start. Before you enter Victory Road, the Bad to the Bone event will activate.
Q: I am in Hidden Village and I fell into a hole in the grass. Can you tell me how to get out here?
A: This is so easy. You can use Escape Rope item to get out there. If not, load your previous save.
Q: I can't use Fly in this game. Please tell me how to get and use it.
A: Sorry, HM Fly is not enable to Pokemon Ash Gray.
Q: I can't enter Mandarin island. There are rocks blocked the path. I want to remove them.
A: This is a trick. You should use Gameshark Walkthrough Walls Code to pass these rocks.
The code is
509197D3 542975F4
78DA95DF 44018CB4
Q: I think 4.2 version has some major glitches. I can't continue to play. What should I do?
A: You can download 4.0 version which is on our Download page to past them. Then replace the ROM again and continue to play 4.2 version. You need to do this every time you meet the glitches.
Q: How can I catch Mewtwo?
A: The gameplay is like the Anime so you can't catch Mewtwo. It is a Legendary Pokemon, Ash never catches it and nobody can own it.
More questions will be added. If you have questions, please use the comment box below and your new friends or we will answer them soon.